Local Elections Events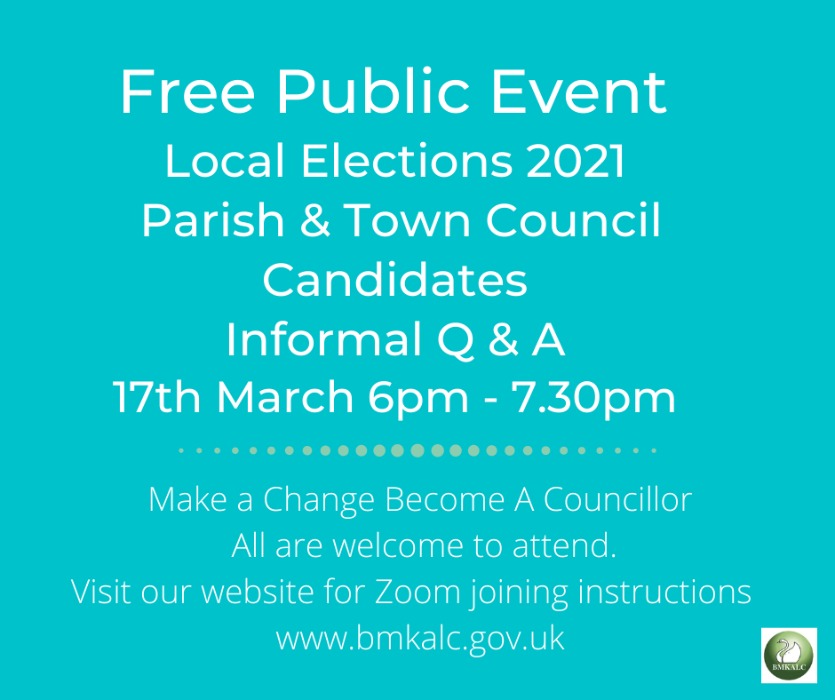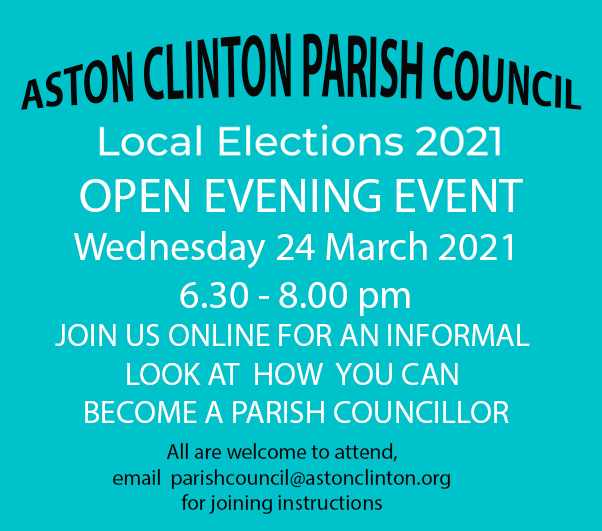 As we are unable to hold an Open Day event in our office due to Covid-19 restrictions this year, we will be holding a virtual Open Evening event, which is an opportunity for you to join us online and find out more from our current Parish Councillors and Clerk about the kind of work that we do for our community. This is your chance to get involved, and make a difference where you live.
Save the date ! WEDNESDAY 24 MARCH, 2021 - Between 18.30-20.00. If you would like to join us, please email the Clerk at [email protected] for a meeting link and joining instructions. The event will consist of a short presentation, followed by a Questions & Answers session where you will have the chance to discover more about some of the projects that we've been involved with, and those that are in the pipeline for the future.
We look forward to meeting you! Make a change, become a councillor.