Footpaths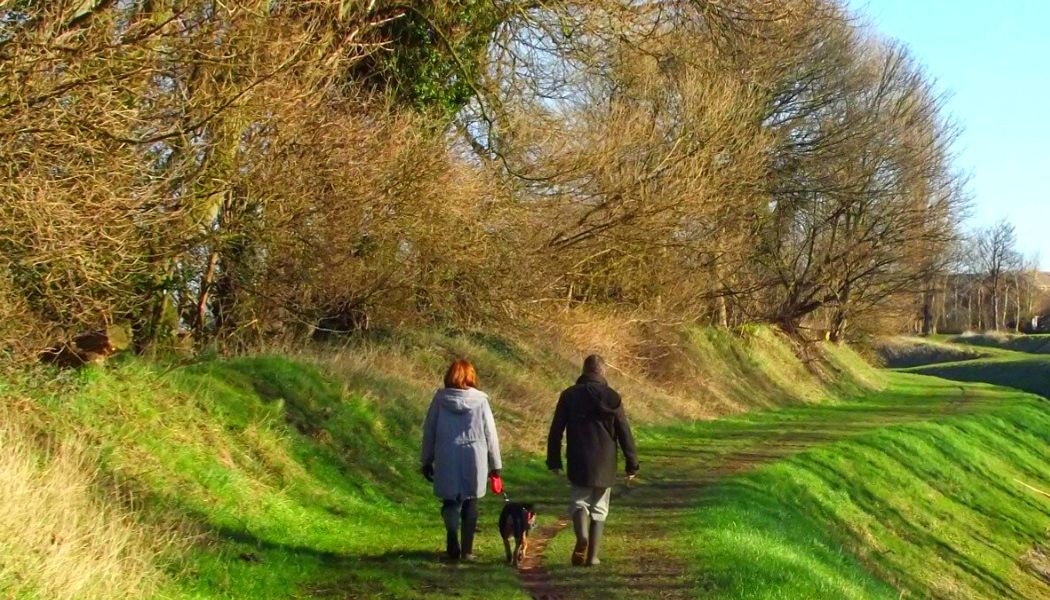 Reporting Footpaths
When you are out on a walk if you notice an obstruction or a maintenance issue please let us know by emailing [email protected]
Footpath Closures 2023
Please find below details on all current footpath closures
ORDER OF DIVERSION - FOOTPATHS ACL 28 & 48
BUCKINGHAMSHIRE COUNCIL has made and Order under Secton 14(1) of the Road Traffic Regulation Act 1984, which will temporarily prohibit any person from proceeding, except for access, in that entire length of Public Footpath No.48 Aston Clinton, from the junction of Weston Road to the junction of Public Footpath No.28, Aston Clinton and in that length of Public Footpath No.28 which commences from the junction of London Road to its junction with Public Footpath No.48, Aston Clinton.
The closure is required whilst works are being executed to install new HV Cables as part of the approved development. The alternative route whilst the closure is effective is via existing Highway. The Order will come into operation on 9th January 2023 which the appropriate signs are lawfully displayed and will continue for a period not exceeding six months or until the said works have been completed whichever is the earlier.
Penalties for not observing these restrictions will be as prescribed in the Road Traffic Regulations Act 1984 and the Road Traffic Act 1991.
Dated 8th January 2023.
Footpath Maps
On this page you'll find a list of Aston Clinton Footpaths, followed by a table of links to the individual paths which you can download.
Aston Clinton Parish Council - Directory of Footpaths
FOOTPATH CODE
START
FINISH

ACL/1

Aylesbury Road

College Road North

ACL/2

Boundary with BWB/10 across end of College Road North

Boundary with BLD/1

ACL/3

Sunny Brook Close (Note Diversion in place see map below)

Aston Clinton bypass boundary with BLD/6

ACL/4

Sunny Brook Close (Note Diversion in place see map below)

New Road

ACL/5

Intersection with ACL/37 and across Green End Street

Boundary with BLD/12 near Moat Farm

ACL/6

Sunny Brook Close (Note: Diversion in place, see map below)

New Road

ACL/7/1

New Road towards

Yorke Close

ACL/7/2

Beaconsfield Road

Intersection with ACL/8

ACL/8

Green End Street

London Road

ACL/8A

Longcroft

Beechwood Way

ACL/8B

Beechwood Way

Boundary with BLD/

ACL/9

Yorke Close towards

New Road

ACL/9A

Yorke Close

Overstrand

ACL/10

Beechwood Way

Lower Icknield Way

ACL/11

Canal Footpath

Upper Icknield Way

ACL/12

Upper Icknield Way

Aston Hill Farm

ACL/13

Aston Hill

Buckland Hoo boundary with BLD/17

ACL/14

Bottom Road

Boundary with BLD/26

ACL/15

Junction with ACL/16 and ACL/14

Boundary with BLD/21

ACL/16

Aston Hill

ACL/15

ACL/17

Aston Hill (Southpark House)

Bottom Road

ACL/18

Aston Hill (Sunny View)

Bottom Road

ACL/19

Aston Hill

Boundary with WEN/42

ACL/20

Aston Hill (Chivery Hall Farm)

Boundary with HAL/15

ACL/21

Aston Hill (Chivery Hall Farm)

Boundary with HAL/15

ACL/22

Aston Hill (Beacon View)

Aston Hill

ACL/23

Intersection with ACL/22

Boundary with HAL/11

ACL/24

Aston Hill (High Meadow Farm)

Boundary with HAL/11

ACL/25

Upper Icknield Way

Boundary with HAL/7A

ACL/26

Aston Hill

Boundary with HAL/5

ACL/27

Canal path (south side) at boundary with HAL/2

London Road (via the Airfield & Church)

ACL/28

London Road (War Memorial)

Intersection with ACL/27 (on airfield)

ACL/29

Church Lane

London Road, crossing Park View

ACL/30

London Road

Green End Street

ACL/31

London Road

Twitchell Lane

ACL/32

Brook Street, crossing Long Plough

Intersection with ACL/34

ACL/34

London Road

Green End Street

ACL/35

Intersection with ACL/34, crossing Putnams Drive

School

ACL/36

Brook Street

Intersection with ACL/34

ACL/37

Twitchell Lane

Intersection with ACL/34

ACL/39

Aston Hill

Boundary with HAL/14

ACL/40

Canal footpath from boundary with BLD/37

(across College Road North)

Canal footpath from boundary with BWB/13

ACL/41

Canal footpath from London Road

Boundary with HAL/18

ACL/42

Aston Hill (Sunny View)

Boundary with WEN/47

ACL/43

Beaconsfield Road

London Road

ACL/45

Upper Icknield Way

Boundary with HAL/13

ACL/46

College Road South

College Road North