Events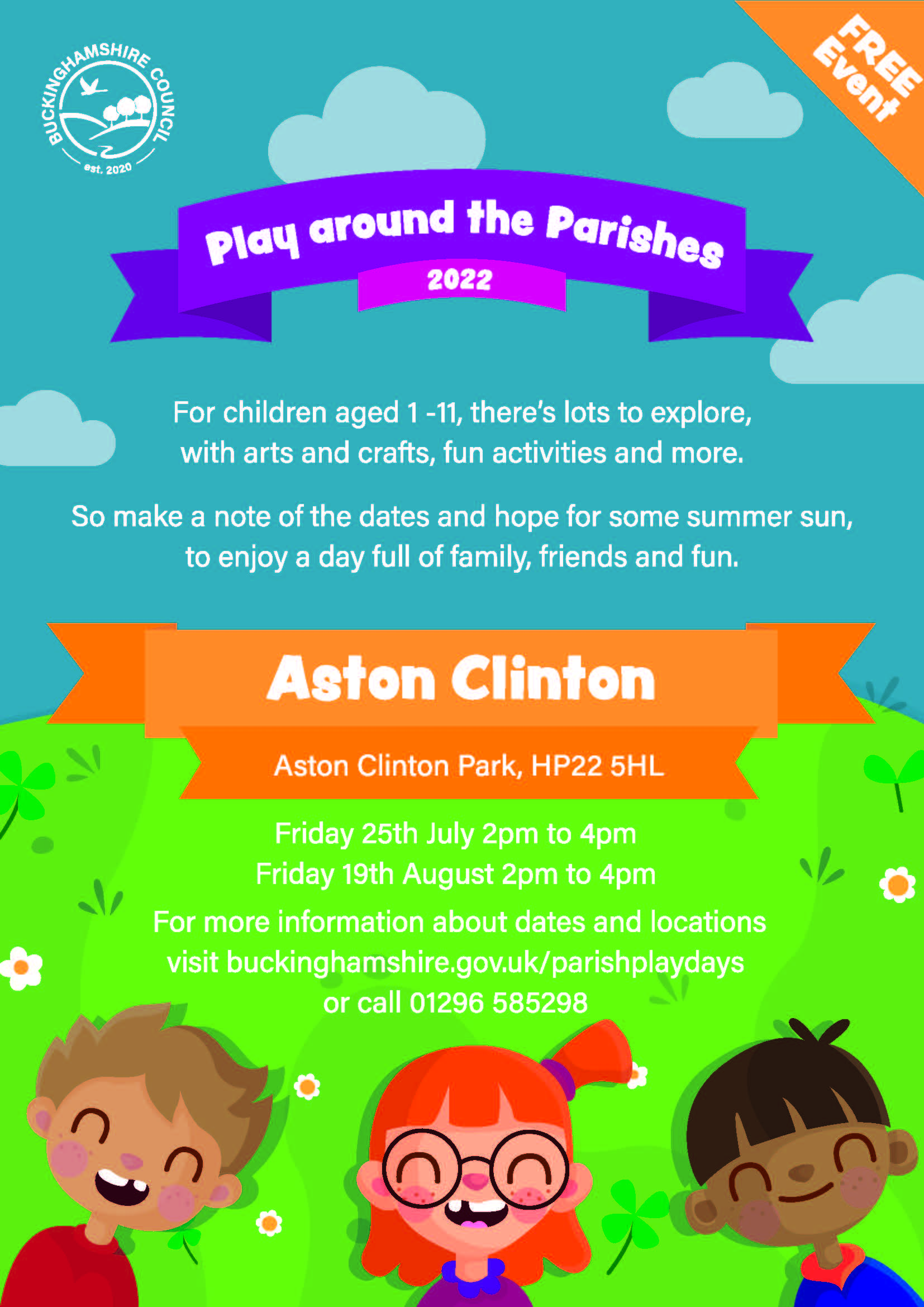 Queen's Platinum Jubilee Event - Aston Clinton Park - Saturday 4th June 2022
Activities and attractions will be happening all over Aston Clinton Park on Saturday 4th June 2022, and we invite you to join us at this free community event! Our music bands start at 12.00pm from the balcony of the Red Kite Pavilion.
Details of timings for the event are shown on the poster below, but here are some details of competitions, how to enter and deadlines for entries.
Cake competition: Design and bake a jubilee-themed cake. Entries need to be delivered to the first floor meeting room at the Red Kite Pavilion on Saturday morning 4th June - by 11.30am latest. Judging will take place at 12.30pm and prizes awarded for the top three cakes.
Kiddies Poster competition: Design and draw/paint a poster for the Queen's Platinum Jubilee. This competition is now closed, and the winners will be announced at the event around 3.00pm on Saturday 4th June 2022.
Kiddies Fancy Dress competition: Two age groups - under 5s and over 5s. No need to register, just turn up at the MUGA in the park between 3.00-3.15pm on event day. Prizes for top three outfits in each age group.
Kiddies Tug-of-War: Mixed teams of 7, register by email as below, and we will allocate teams on the day
Adults Tug-of-War: Teams of 7, register by email as below either as a team, or, singly and teams will be allocated on the day.
Fun Dog Show: Takes place on the MUGA in the park, register before by email, or, turn up at 1.00pm on event day at the MUGA. See separate poster below for fun classes and more details.
There will be a raffle in support of our local charity partner Kirby's Herd, with some great donations from a range of local businesses.
For more information, and to register for competitions/activities, please email: [email protected]
We wish our community a wonderful day in the park!